---
MEET YOUR INSTRUCTORS
Sanaiyah Gurnamal is a spiritual healer, transformational coach, life designer, change-maker and social entrepreneur who is completely in her element when she is inspiring others through her experiences, knowledge, and ideas. She has a unique gift for storytelling through which she imparts knowledge and wisdom to individuals who seek personal growth and transformation.

As the founder and owner of The Third Eye Wellness Center, a mind-body-energy wellbeing center in Bonifacio Global City, her road to personal fulfillment follows the path of teaching, coaching, and healing individuals, inspiring them to be the best version of themselves. It is the vision of a new consciousness where mind, body and energy exist in perfect harmony that drives her to help others raise their vibrations through awareness and self-realization, empowering them to create joy and happiness in the world.

Her avid curiosity leads her to explore spiritual concepts, translate metaphysical ideas, and survey the entire universe of possibilities when it comes to perpetuating illumination. To her, the essence of life is unconditional love and oneness with Creation. Sanaiyah believes that we hold the keys to our health, happiness and abundance, and therefore only by going inward can we be the change we want to see in our world.
Maisha Chulani began her career as a financial planner in Hong Kong before moving to Manila to co-own The Third Eye Wellness, which is the second branch of The Third Eye Center in Dubai.

She comes from a very diverse background – having been born in India, spending her early childhood in Japan and Indonesia, before her family finally settled in Hong Kong where she spent her cumulative years. She went to University in Melbourne to study financial planning before moving back to Hong Kong in 2003 to work for one of the largest Accounting Firms from Australia.

After all that, she was still searching for more when she finally found spirituality. "The biggest tipping point for me was the realization that we create our own reality – it was one of the scariest moments of my life. Accepting responsibility." That began her journey in spirituality.

She is now a Clinical Hypnotherapist, Reiki Practitioner, Pranic Healer, and ThetaHealer®. She also conducts empowerment and healing workshops, Instructive Meditation, along with various other workshops.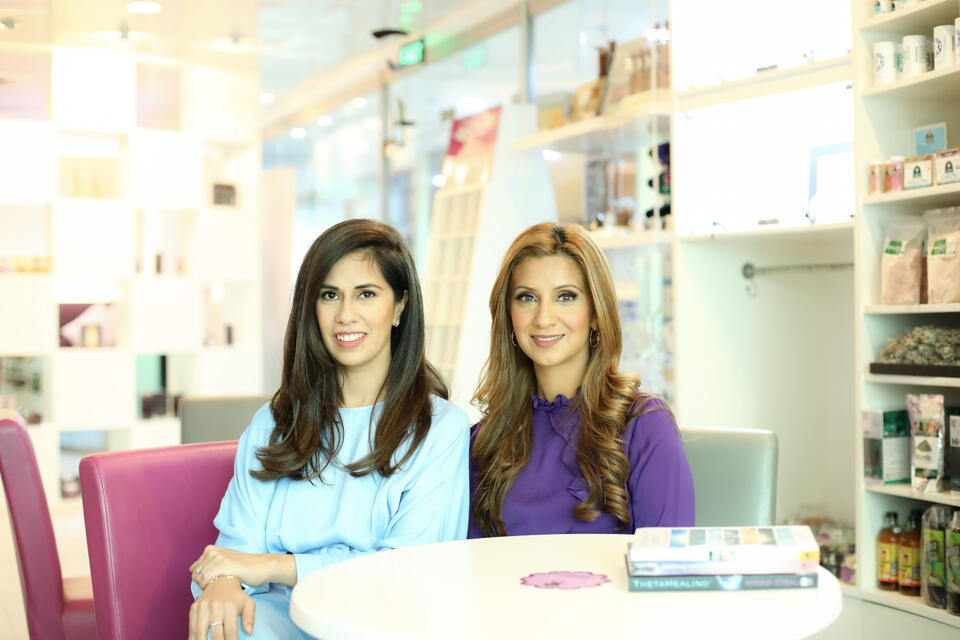 ---
ThetaHealing® teSTIMONIALS
class info
3 days | P20,000 (Inquire for Scholarship)
Certified training program to become a ThetaHealing® Practitioner
Certificate from ThetaHealing Institute of Knowledge
COURSE OUTLINE
Power of Words and ThoughtsBrain WavesPsychic Senses & ChakrasFree Agency, Co-Creation and the WitnessCommandPower of ObservationRoadmap to All That Is & 7th Plane Guided MeditationThetaHealing Technique: Reading, Healing, Group HealingBelief Work: Four Levels of beliefs, Muscle Testing, Changing Beliefs, Digging and Belief Work SessionFeeling Work: How to Create FeelingsSeven Planes of Existence, Guardian Angels, Waywards, Psychic AttackAffairs of the Soul: Soul Mates, Soul FragmentsManifesting and Future ReadingsChanging the DNA: DNA Activation, Repairing the Physical Gene, Changing Genetic Programs for AgingDealing with DeathPsychic Thought Control, Daily ThetaHealing/MeditationRinsing and Grounding
Learn how to
---
CLASS EXERCISES
---
Change your brain waves (Alpha, Beta, Theta and Delta) for Relaxation & HealingIncrease Inner Peace and StrengthInstantly Heal acute painIntuitively diagnose the human bodyAnalyze your conscious and subconscious beliefsCommunicate with Angels & GuidesPsychic Readings (including Past, Present and Future)Achieve Self-Healing and perform a Group Healing